We're dedicated to wellness! We believe "when you look marvelous, you feel marvelous," and much more. John Travis, MD, MPH, states it this way, "While many people think of wellness only in physical terms (nutrition, fitness, stress reduction), its originators envisioned it as a multidimensional concept, incorporating the mental, emotional and spiritual aspects of a human being. 
Many of our services could be classified as wellness things; however, some items aren't services, and you will find them listed here.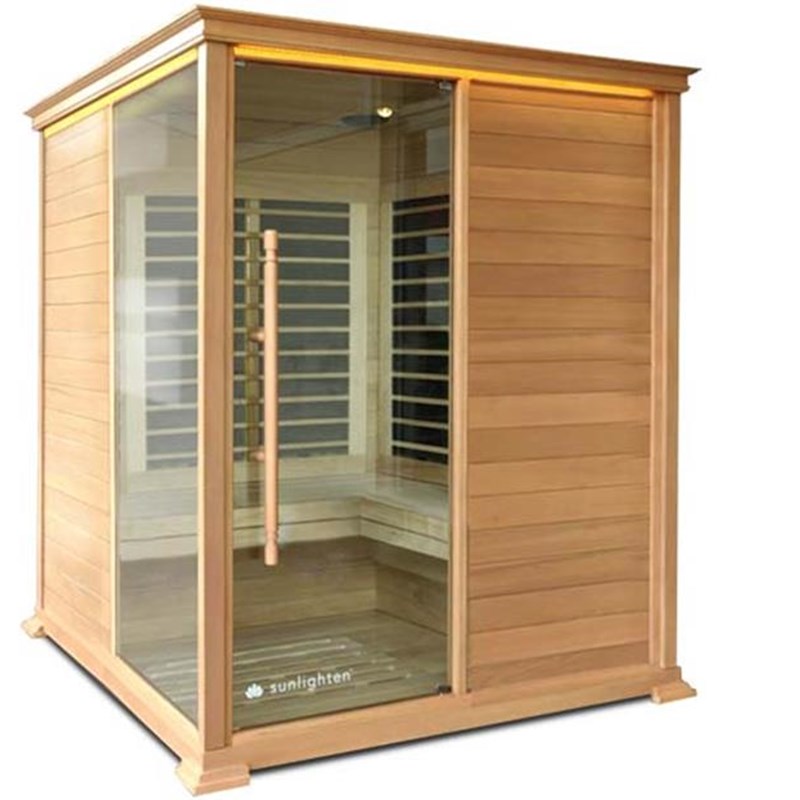 FAR INFRARED SAUNA
Infrared saunas are a useful tool for natural healing and prevention. Infrared light can penetrate human tissue, which in turn produces a host of anti-aging health benefits making infrared saunas one of the "hottest" therapies for overall healthier living. If you want to get yourself back into balance, getting into an infrared sauna may be the ticket to achieving your wellness goals. See what "The Doctor's" say about this.
Come in and use our sauna for only $10.00 a day. If you just can't live without it, buy a pass - 10 visits for $80.00.