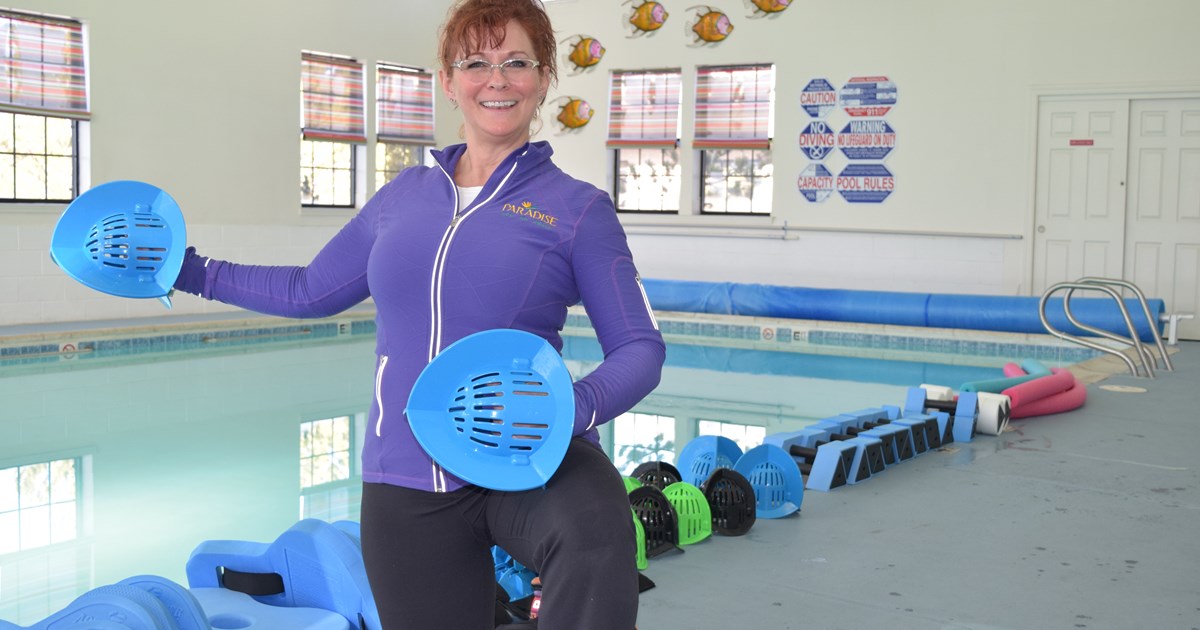 MORE ABOUT ME
August 2014, I became certified by the ATRI (Aquatic Therapy & Rehab Institute). This certification is recognized by Physical Therapy boards across America as a leading provider of advanced aquatic therapy & rehab continuing education. This training allows me to better address a person's particular concerns and requirements. I am able to follow a prescribed exercise routine from a medical professional, or create a customized one for a client after they have been discharged from medical care. I also became a certified Ai Chi Trainer; with special emphasis on people with spinal fusions, scoliosis, as well as wounded veterans. (Trained by Mary Wykle PhD creator of the US Army & Marine Corp programs).
Before that, June 1st 2014, I completed the AEA's (Aquatic Exercise Association) Aquatic Fitness Professional Course in Visalia, CA. I also studied Upper Body, Core & More, and AquaBata Shallow. AquaBata takes the latest trend in fitness, Tabata, to the water, because High Intensity Interval Training transitions into the water with high-powered results.
But, it all started a long time ago, in 1991 my passion for health and wellness began. My weight training would begin at 6:00 a.m. at Dave's Powerhouse Gym, me and my best friend Chireen Ness. Working out with a bunch of Powerlifters taught me a lot, a lot of what not to do, and a lot about how strong a woman can actually get.
Fast forward to 1999, I broke my back, my L-4 & L-5. Long story... But in 2004 I started Pilates Reformer classes and after five years of constant pain I finally found relief. I was the evangelist for Pilates rehabilitation, I started training to be an instructor and in 2005 completed my certification with AFAA.
STARR NIXDORF, ATRIC
AQUATIC FITNESS PROFESSIONAL / AI CHI TRAINER
SCHEDULE
Sunday - Closed
Monday - 7 to 6
Tuesday - 7 to 7
Wednesday - 7 to 6
Thursday - 7 to 12
Friday - by appointment
Saturday - by appointment
PRICING
PERSONAL TRAINING
Personal Training Package (prepaid) - $90.00 for three half hour sessions
Package expires 90 days from purchase.
Personal Training One Hour - $120.00
Personal Training 1/2 Hour - $60.00
Fitness Assessment, Goal Setting, Fitness Myth Busting Each half hour session - $30
Free 15 Minute Consultation
Alignment Restorative Training - (Non-Pool) - 1 hour $90
Group Classes - See Memberships/Pricing.