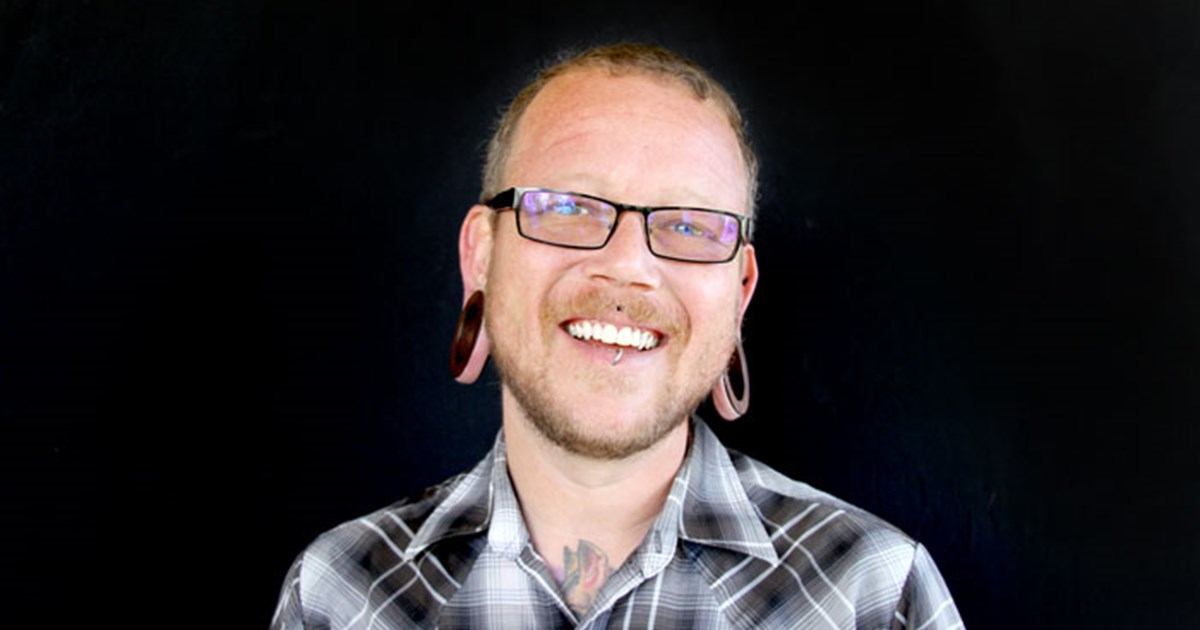 MORE ABOUT ME
As a hairstylist I began my career with Paradise in August of 2014.  My focus since then has been providing my perspective and a higher understanding of hair services based on what I feel you've been missing from other stylists in the past.  I believe that clear communication and consultations are key to finding your perfect style. I also focus on suggesting changes over time to keep your image fresh!
As a hair cutter I feel that I excel at all lengths of styling.  If you feel like growing your hair as long as possible i offer cutting services that don't remove length and promote growth.  If you're maintaining a longer layered style I work with repeatable focal points for volume or lack of and consistently recreate that style every appointment.  If your looking for shorter styles I focus again on reputability within the style and ease of styling.  I also focus on the texture and thickness of your hair within shorter styles because they tend to play a large part in a shorter style. I also really enjoy clean crisp Bobs and A-lines.
If you've been having a difficult time finding a hairdresser that consistently offers razor cuts and texture cuts, I'm your guy! I've had a passion for razor cuts from the beginning, whether you want a full razor cut, need bulk removal, feathering or internal texture within a style, i love it all!.
One of my other passions is male haircuts and clipper work.  I believe in the Cosmetology world there is a lack of barber style hairdressing and I've striven to provide crisp clean men's styles since beginning my hair career.  A benefit of being able to get a clean men's style in a salon is the ability to schedule with me as apposed to waiting around a barber shop for hours on your otherwise busy day.
As a colorist, I pride myself on color selection, color theory, and being able to visualize coloring techniques in a given style and reproducing them.  I'm also very conscious of maintaining the overall integrity of the hair while coloring to minimize damage.
I really enjoy blonding, balayage, and ombres but also appreciate high/low lighting foil work, grey blending and color correction.
I've worked as a Master Body Modification artist for over 19 years with Spear Me providing the best body piercing services available. I consider myself a precision body piercer with my main focuses being aesthetics and flawless healing. 
Over the years I've pioneered specific body jewelry types for better healing, streamlined aftercare regimens, worked with health departments/hospitals/prisons/Juvenal detention centers for help in health department code and jewelry removals. I've also streamlined piercing procedures for new to the industry piercings, offered talks on safety and sanitation practices regarding home piercings with youth groups, fought restrictions to our industry by our local governments, extensively educated myself in metallurgy, allergen and ferromagnetic materials and generally fully immersed myself in the piercing world. 
As body piercing was my passion for a very long time I've decided to go into semi-retirement and slowly hang up my hat for the next generation of piercers.  Should you want a piercing from me, I am by appointment only and charge more then our standard full time piercier. Please call for an appointment!
JAYSON HADWICK
SCHEDULE
Tuesday: 10am - 7pm
Wednesday: 10am - 7pm
Thursday: 10am - 7pm
Friday: 10am - 7pm
Saturday: 9am - 5pm
PRICING
Hair Services
Women Haircuts - $35
Men Haircuts - $30
Razor Cuts - $35
Split End Cuts- $35 (Please come with hair dry and smooth)
Hair Etching and Fancy Fades - $10+ added to standard cut price
Monochromatic Colors- $60.00+
Multi chromatic Colors- $50.00/hr plus $10.00 per color
Fashion/Bright colors- $50.00/hr plus $10.00 per color
Decolorizing/Balayage- $85+
Ombre- $120+
Correctional Color - Consultation Required and $60+/hr
Chemical Straightening - $120+
Hair Extension Services - Consultation Required
Deep Conditioning -$25
Wash and Style - $25+
Blowouts - $35+
Iron Work - $25+