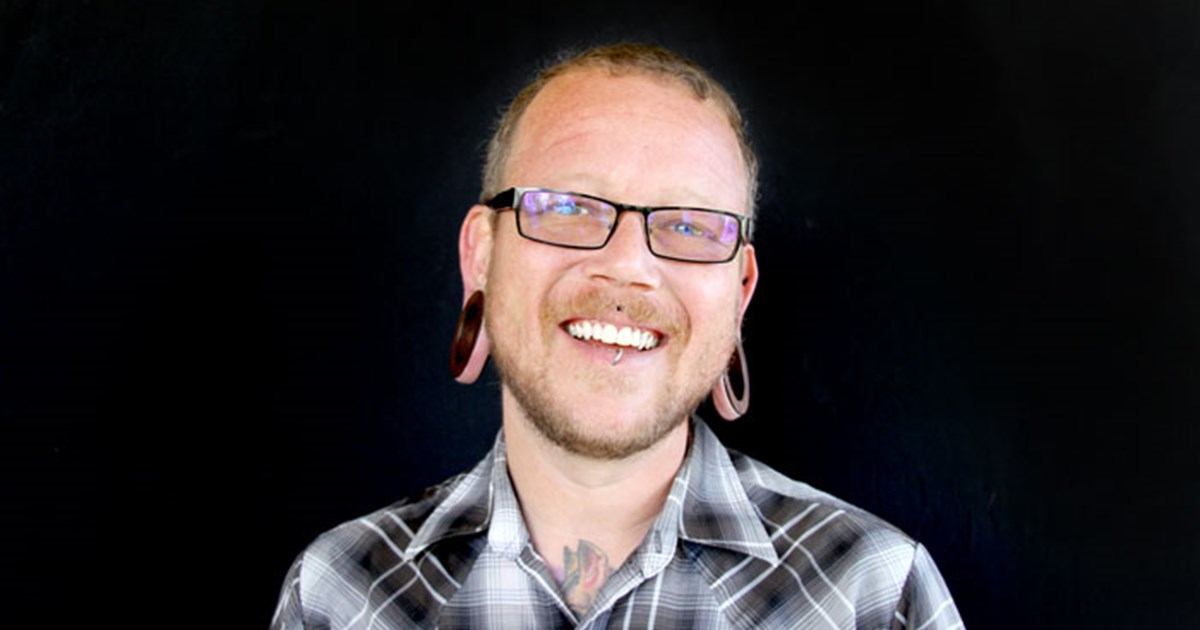 MORE ABOUT ME
I've been dedicated to being a professional body piercer for over 13 years.  
I started my carrier with Spear Me in August of 1999 and was a full service piercer by January of 2000. I've maintained my roll as head body piercer with Spear Me ever since.
I'm extremely knowledged in every aspect of body piercing and specialize in precision placement, well thought out piercing projects and custom built jewelry.  I believe that a piercing is not just a piercing but a feature enhancing focal point as well.
This focal point should enhance the area being pierced, follow the natural flow of the body and make not just the piercing estheticaly pleasing but add to the overall style of the person as well. I also enjoy matching contributing colors of gem stones, anodized metals and precious metals with other key focal points such as hair color, skin and eye color to further ensure that the piercing adds to a persons look.
As of August 2014 I have also become a hair stylist here at Paradise! Since working with Perry and Starr Nixdorf (owners of Paradise) over the years I've developed an interest in hair design and it's now become my new passion. I really enjoy the blend of precision and artistry and how I'm constantly being challenged to learn and grow in this awesome, ever changing world of Cosmetology.
I am striving to become one of Carson's leading hair stylists and would love for you to be part of my journey! Come see me today for your hair needs and I promise to offer you the same great service that I have for years as your local, awesome body piercer!
JAYSON HADWICK
HAIRSTYLIST AND MASTER BODY MODIFICATION ARTIST
SCHEDULE
My Body Piercing Schedule is:
Mondays: 9am - 5pm
Tues-Fri: 10am - 7pm
My Salon Schedule is:
Monday: 9am - 5pm
Tuesday: 10am - 6pm
Wednesday: 10am - 6pm
Thursday: 10am - 6pm
Friday: 10am- 6pm
PRICING
Body Piercing
Body piercings - $25 plus the price of jewelry
Hair Services
Women Haircuts - $30
Men Haircuts - $25
Hair Etching and Fancy Fades - $10 and up added to standard cut price
Monochromatic Colors- $58.00 and up
Multi chromatic Colors- $50.00 /hr plus $8.00 per color
Decolorizing - $68 and up
Correctional Color- Price Varies