TURNING HEART RATE TRACKING INTO AN ACTIONABLE SCORE
I wanted to share an article written my Marcelo Aller, who works for Mio Global. We carry this line of activity trackers in our store and thought you might like to know why they are the best activity tracker available. In addition to this great performance, you'll find them completely waterproof so that you can wear them during your workout in the pool.
"Today we see many unique ways of turning heart rate data into reward points or a training score for preventing under or overtraining. Recently I had the privilege of testing a new metric that will go beyond simple training rewards and actually provide a true indicator for fitness and health. The PAI (Personal Activity Intelligence) score.  This score is based on calculating intensity and duration and translates a complex picture of exercise dosing giving you a PAI score. PAI uses extensive research that indexes your activity and is designed to reduce the risk of cardiovascular death. PAI is a patented and clinically validated scoring index based on the Hunt study, which tracked approximately 60,000 individuals three decades (ages 20-90). This study won the researcher, Ulrich Wisloff, a Noble prize. Professor Wisloff is also accredited with the research and validation of High-Intensity Interval Training (HITT). 
To read more click here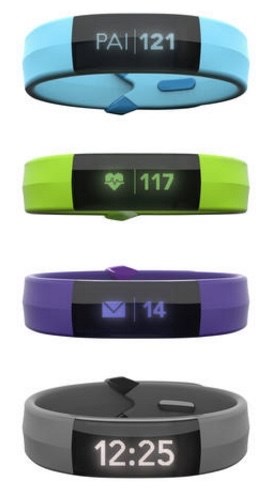 The NEW Mio Slice isn't like any fitness tracker we've seen before. Sure, it can track steps, distance, calories burned, sleep and heart rate. But it may be the first tracker, its maker Mio Global promises, to actually help you live longer and reduce your risk of lifestyle-related diseases.
While companies such as Fitbit, Jawbone, and Garmin focus on the number of steps you take, Mio has developed a new metric that uses heart rate information to show how your body responds to physical activity.
The Personal Activity Intelligence (PAI) metric is based on the Hunt Study, a large-scale health study in Norway that linked activity levels to overall health and longevity. Unlike the basic 10,000-step goal, the PAI score is a personal metric. It is based on age, gender, resting heart rate and maximum heart rate. "Whether you work out only occasionally or you are a world-class athlete," Mio claims, "your PAI score will be tailored to your body's response to exercise."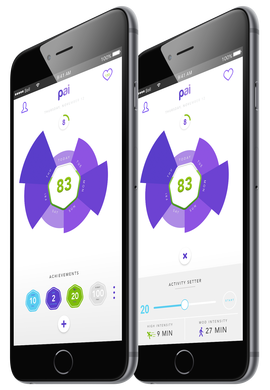 The PAI score is calculated using your heart-rate intensity over a rolling seven-day period. The Hunt Study determined that keeping your PAI score above 100 could increase your lifespan by up to 10 years and provide maximum protection from lifestyle diseases.
The Slice will be the only Mio product to display the PAI score directly on the band itself, but owners of other Mio products (the Alpha 2, Fuse, and Link) can view scores in the PAI mobile app.
In addition to displaying the new metric, the Slice includes a vibrating alarm and can alert you to notifications on your smartphone. The tracker is said to arrive later this year for $99 in the US.
Mio's PAI mobile app is available now for Android and iOS."